Ralph Behr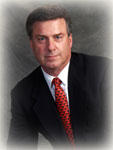 BIOGRAPHY
Resume / professional background and education
Date of Birth: 1951
Place of Birth: NYC




Education:
Bachelors Degree, Cum Laude State University of New York at Albany 1973. Winner of New York State Regents Scholarship. Winner of Goethe Institute Scholarship from the Republic of West Germany. J.D., Hofstra University School of Law, New York 1973.
Legal employment history:
New York State Assembly Legislative Clerk to the Hon. William Bianchi and the Hon. Irwin Landes, Committee assignments: New York State Penal Law Committee. Legal Editor E. B. Williams Publications, New York, New York, Instructor of Legal Research Hofstra University School of Law, and teaching assistant to professor Seymour Kleinman, Columbia University School of Law, New York, New York.
Admissions: United States Supreme Court, United States Federal District Court Southern District of Florida, Middle District of Florida, United States District Court Middle District of Pennsylvania, Florida State Bar, New York State Bar, Oregon State Bar.
Awards and achievements:
Biographical listing in ; Who's Who in American Law, The International Dictionary of Biography, Law and Leading Attorneys, Martindale Hubbell Law directory, Florida Super Lawyers, Consumer Guide to Law & Leading Attorneys
Legal Specialization and Certifications:
Board Certified in Criminal Trial Law by the Florida Bar Association,
'Death Qualified' by the Florida Supreme Court.
Since 1976 Attorney Behr has been aggressively fighting for and defending clients in Florida State and Federal Courts. He is a relentless champion.
IN PRACTICE SINCE 1976, RALPH S. BEHR IS A PRACTICING TRIAL ATTORNEY IN FLORIDA STATE, U.S. FEDERAL AND NEW YORK STATE COURTS.
MR. BEHR IS A MEMBER OF THE UNITED STATES SUPREME COURT BAR, THE UNITED STATES DISTRICT COURTS FOR THE SOUTHERN DISTRICT OF FLORIDA, THE MIDDLE DISTRICT OF FLORIDA, AND THE WESTERN DISTRICT OF PENNSYLVANIA.
MR. BEHR IS ALSO ADMITTED AS A TRAIL LAWYER IN FLORIDA STATE COURTS, NEW YORK STATE COURTS AND OREGON STATE COURTS.
MR. BEHR IS A FORMER CLERK IN THE NEW YORK STATE ASSEMBLY AND FORMER ASSEMBLY STAFF MEMBER OF THE PENAL AND CRIMINAL CODES COMMITTEE.
MR. BEHR IS THE FORMER LEGAL EDITOR OF E.B. WILLIAMS PUBLICATIONS OF NEW YORK, FORMER LEGAL RESEARCH TEACHING ASSISTANT AT HOFSTRA UNIVERSITY SCHOOL OF LAW, AND FORMER TEACHING ASSISTANT TO THE LATE PROFESSOR SEYMOUR KLEINMAN AT COLUMBIA UNIVERSITY SCHOOL OF LAW, NEW YORK, NEW YORK.
MR. BEHR IS ACTIVE IN LOCAL JUDICIAL RACES AND POLITICS IN SOUTHERN FLORIDA.
His trials include effective criminal defense of the following criminal charges:
Alien Trafficking and Alien Smuggling
Bankruptcy Fraud
Bankruptcy Fraud Federal
Bribery of Officials and Official Act procurement
Computer and Internet Fraud
Counterfeiting
Credit Card and Identity Theft and Fraud
Criminal Enterprises RICO Federal and RICO Florida
Drug Possession and Drug Delivery Offenses
Drug Trafficking and Delivery
Economic Crimes
Embezzlement Fraud and Counterfeiting
Environmental Law Violations
Extortion Florida and Federal
False and Perjury charges
Financial Instrument Forgery and Fraud
Government Tax Fraud
Healthcare and healthcare provider Fraud
Immigration and Deportation Issues
Insider Trading FINRA and Federal
Insurance Fraud both Florida and Federal
Kickback and Money Laundering
Mail Fraud
Money Laundering and Currency violations
Mortgage and Mortgage Broker Fraud
Perjury and False Statement crimes
Phone and Telemarketing Fraud Florida and Federal
Public Corruption and Official Corruption crimes
Securities Fraud
State and Federal Antitrust Violations
Tax Evasion and federal tax avoidance crimes
Trade Secret Theft
Wire Fraud Florida and Federal
State and Federal defenses of
Accessory / Attempt / Solicitation / Conspiracy
Aggravated Battery / Aggravated Assault
Aggravated Stalking and Misdemeanor Stalking
Assault and Battery / Domestic Violence
Battery on a Law Enforcement Officer
Boating Under the Influence (BUI)
Burglary of Dwelling and/or Conveyance and/or Structure
Check Offenses Forged and Worthless Check)
Child Abuse / Child Neglect
Credit Card Fraud
Criminal Mischief Misdemeanor and Felony
Dealing and Distribution of Stolen Property
Delivery of and Distribution of Drugs
Disorderly Conduct Misdemeanor and Felony
Disorderly Intoxication and Public affray
Driving Under the Influence (DUI)
Driving with a Suspended License (DWLS)
Drug King-Pin first degree felony charges
False Imprisonment and Kidnapping
False Report of a Crime
Fleeing and Eluding the Police
Forgery and Counterfeiting Offenses
Fraud Offenses, theft and conversion
Grand Theft and Petit Theft
Homicide and Murder
Indecent Exposure / Lewd and Lascivious Conduct
Insurance Fraud
License Offenses
Loitering and Prowling
Manufacture and Distribution of Controlled Substances
Mortgage Broker Fraud
Obstruction of Justice
Organized Fraud
Petit Theft
Possession of a Fraudulent and or Stolen Driver License
Possession of Burglary Tools
Possession of Drug Paraphernalia and Narcotics
Practicing Dentistry without a License
Practicing Medicine without a License
Prostitution Sex Offenses / Soliciting
Reckless Driving
Resisting Arrest With and Without Violence
Resisting With Violence
RICO
Robbery: simple and by force and Armed Robbery
Sale and Delivery of drugs
Sealing and Expungement of Criminal Records
Sexual Battery and sexual assault criminal charges
Shoplifting and Shopkeeper law violations
Tampering / Witness / Evidence
Trafficking in Drugs and controlled substances
Trespass criminal
Uttering a Forged Instrument
Violation of Probation and or Violation of Community Control
Weapons Offenses / Concealed Firearm / Deadly Missile
"I CAN HELP. CALL ME NOW! I WILL ANSWER ALL YOUR QUESTIONS"
Attorney Ralph Behr specializes in criminal law and is board certified by the Florida Bar in Criminal Trials.
As a criminal defense lawyer he practices in courts throughout Florida and in federal courts throughout the United States.
He maintains offices in Florida, in Fort Lauderdale, and appears in courts in Fort Lauderdale, West Palm Beach, Miami state and federal courts in Broward County, Miami Dade County, Palm Beach, West Palm Beach, Vero Beach, Fort Meyers, Tampa, St. Petersburg, Orlando and Jacksonville Florida.
His practice concentrates in major felonies, drug crimes, drug trafficking, homicide, murder, Mr. Behr also practices in federal court on federal matters, extradition, money laundering, white collar crimes, violations of probation, violations of community control, tax law criminal charges, federal parole hearings, bond reduction hearings and other federal offenses.
Call Now 1-800-761-3446
phones answered 24/7
Attorney Behr practices criminal defense in federal courts and Florida Courts throughout Florida and the United States.
His practice represents individuals from Colombia, Mexico, Great Britain, Germany, Australia, and Carribbean Island nations.
Private citizens charged with serious felonies in State or Federal Court have been represented by attorney Behr. Mr. Behr has defended white collar charges, money laundering, wire fraud, drug trafficking, narcotics possession, cocaine delivery, cocaine trafficking, fraud, theft, grand theft, internet crimes, identity theft, credit card theft, forgery, counterfeit and currency violations. Attorney Behr represents both individual s and corporations charged with crimes. He appears in Florida courts in Miami, Broward County, Palm Beach County, Indian River County, Hillsboro county, Monroe County, Gainesville, Tampa, St. Petersburg and Orlando. He appears daily in Fort Lauderdale criminal courts, Miami felony and misdemeanor courts, Palm Beach felony courts, Palm Beach misdemeanor courts and federal courts in Palm Beach, Fort Lauderdale and Miami, Florida.
Between 1976 and 2005 criminal defense attorney Behr has represented and defended people charged with the following crimes: registration violations, sexual predator and sexual battery charges, sex crimes, assault, battery, battery on Law Enforcement Officers, homicide, prostitution, lewd assault, lewd and indecent exposure, arson, criminal mischief, burglary, trespass, fraudulent practices, tax fraud, tax evasion, child abuse, animal cruelty, parole and probation violations, community control violations, extradition, international extradition, federal in-custody violations, bail, bond, bond reduction, gambling, felony DUI and felony DUBAL, obstruction of justice, felony murder, false imprisonment, detention violations, child abuse, armed battery, firearm violations.
Attorney Behr has been the annual sponsor of the Sentencing Code and Punishment Code Seminars held in the Broward County Courthouse in 1999, 2000, 2001, 2002 and 2003. Mr. Behr produced and published Behr's Index to Florida Standard Jury Instructions, in booklet form from 1997 through 2002.
Attorney Behr is a former Legal Writing and Research Teaching Assistant at Hofstra University School of Law, and was a contributing researcher to the late Professor Seymour Kleinman at Columbia University School of Law in New York during the years 1979 to 1983. Attorney Behr is former legal editor to E.B Williams Publishing, New York, New York, and is a former Legislative Aide in the New York State Assembly 1971 to 1973.
Jurisdictions Admitted to Practice
U.S. Supreme Court
Florida
New York
Oregon
U.S. District Court Southern District of Florida
U.S. District Court Middle District of Florida
U.S. District Court Western District of Pennsylvania
Professional & Bar Association Memberships
Florida Association of Criminal Defense Lawyers
Member of the Board of Directors
Broward Association of Criminal Defense Lawyers
Member of the Board of Directors, Chairman of the Legislative Liaison Committee, Chairman of the Pleading and Practice Committee
Federal Practice Committee
National Association of Criminal Defense Lawyers
Association of Federal Defense Attorneys
Florida Bar Association
Criminal Law Section, Appellate Law Section, International Law Section, Tax Law Section, Securities Law Section
American Bar Association
New York State Assembly
Former Legislative Aide, Former Staff Member Penal Committee
Hofstra University of Law, N.Y.
Former Instructor in Legal Research
Columbia University School of Law, NY, NY
Former Teaching Assistant
City of Deerfield Beach
Former Commissioner of Housing
E.B. Williams Publishing Co., NY, NY
Florida -Former Legal Editor
Certifications
Board Certified in Criminal Law by the Florida Bar
"Death Qualified" by the Florida Supreme Court For Capital Murder/Death Penalty cases