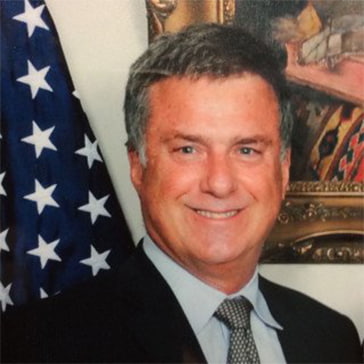 A Fearless Fighter, Ruthless Negotiator and A Best Friend by Your Side
Attorney Behr handles every aspect of your case: From intake through depositions, motions, hearings and trial.
Read More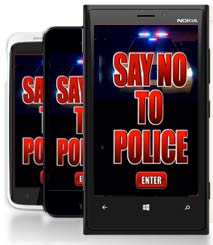 The Book Written by
Mr. Ralph Behr is
Now an iOS App
Whatcha gonna do when they come for you? Know your rights! Protect yourself! You can say "Say No to Police"if you know how.
Read More

RELENTLESS IN THE COURTROOM AND A FEARLESS FIGHTER FOR HIS CLIENTS


Call now! Attorney Ralph Behr answers the phone personally nights and weekends!

Attorney Ralph Behr is a criminal defense attorney that has been a fearless fighter for his clients since 1976. His practice is dedicated to the criminal defense of charges in U.S. Federal Courts and Florida State Courts in West Palm Beach, Fort Lauderdale, and Miami. He has gone up against every type of criminal prosecutor in the country, from the slick to the mean, and has won. Most criminal courts are stacked against the innocent. In 2008, Ralph Behr wrote about this same issue in a published book titled, CAN THE POLICE LIE TO ME? He then created the iPhone/iPad app (Available at the iTunes Store) titled, SAY NO TO POLICE, giving you the information judges and prosecutors don't want you to have.

Why Hire Ralph Behr as Attorney?

Because the experience and knowledge of your criminal lawyer can make the difference between your freedom and prison.
In practice since 1976
Super Lawyer 2016 Nominee
Best Lawyers in America 2016 Nominee
Listed as a "Leading Florida Attorney" by the American Research Corporation Since 1994
Highest "A/V" Martindale Hubbell Rating - Less than 2% of attorneys nationwide receive this rating
Mr. Behr's book "Can the Police Lie To Me?" was a "featured New Book of the Year" at the North American Book Publishers Convention, largest annual convention and book show held at the Los Angeles Coliseum (June 2009)
Board Certified Criminal Trial Attorney
Have a Fearless Litigator and a Best Friend by Your Side
Attorney Behr handles every aspect of your case: From intake through depositions, motions, hearings and trial. Ralph Behr defends individuals facing criminal charges in State and Federal courts. Mr. Behr has handled, as lead counsel, Wire Fraud and International Securities Fraud, Insurance Fraud, Medicaid Fraud, Mortgage Fraud, Murder, Drug Trafficking, Sex Crimes, "Pill Mill" Drug Trafficking cases, Probation Violations in Florida and Federal Courts and DUI Manslaughter and Vehicular Homicide cases. His international clients include individuals from Australia, Canada, Colombia, Cuba, Brazil, the Dominican Republic, Germany, Mexico, and Thailand. Mr. Behr has been involved in cases related to the first World Trade Center bombing (February 26th 1993), a series of Irish Republican Army Money Laundering, and RICO cases. Attorney Behr argued the Velázquez case before Florida's 4th District Court of Appeal, in which the Florida Supreme Court subsequently upheld Mr. Behr's position on Florida's "stand your ground" statute.
An arrest for a federal crime or Florida crime means you need a criminal defense lawyer with the experience and power of years in criminal courtrooms throughout America. Attorney Ralph Behr has been a leader in the private criminal defense bar for over 30 years.
He has been aggressively fighting for clients in over 5,000 cases: murder, drug cases, burglary, kidnapping charges, robbery, security fraud, wire fraud, drunk driving (DUI), to white collar crimes and sex crimes.
He will handle all aspects of your case personally, so you won't deal with an associate lawyer. He will be in court with you, and for you; from getting immediate and reasonable bond to trials of complex white collar criminal charges.
Admitted in: Florida | New York | Federal Court | U.S. Supreme Court | U.S. District Court West Penn. | U.S. District Court Southern District Florida U.S. District Court Middle District Florida | Oregon