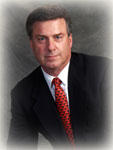 "RELENTLESS IN THE COURTROOM!"

"A BRILLIANT STRATEGIC DEFENSE LAWYER"
The EXPERIENCE and KNOWLEDGE of your Criminal Lawyer CAN make the difference between your FREEDOM and PRISON

1-800-761-3446

Your Freedom, Your Liberty Is My Only Concern
Call Now! Speak With Me Directly

In practice since 1976 - Over 34 Years of Experience
Top Rated Criminal Attorney in South Florida

Super Lawyer

2010 Nominee

Best Lawyers in America

2010 & 2013 Nominee
Listed as a "Leading Florida Attorney" by the American Research Corporation Since 1994

Highest "A/V" Martindale Hubbell Rating - Less than 2% of attorneys nationwide receive this rating

Mr. Behr's book
"Can The Police Lie To Me?"
was a "featured New Book of the Year" at the North American Book Publishers largest annual convention and book show held at the Los Angeles Coliseum (June 2009)
I am ready for the fight of your lifetime!

The fight for YOUR freedom

Are you ready?

We are!
Your defense starts with Attorney Behr and your own CORE-DEFENSE TEAM
Attorney Behr handles every aspect of your case: From intake through depositions, motions, hearings and trial.
Ralph Behr defends individuals facing criminal charges in State and Federal courts. Mr. Behr has handled, as lead counsel, Wire Fraud and international Securities Fraud case(s), Insurance Fraud, Medicaid Fraud, Mortgage Fraud, Murder, Drug Trafficking, Sex Crimes, "Pill Mill" Drug Trafficking cases, Probation Violations in Florida and Federal Courts and DUI manslaughter and vehicular homicide cases. His international clients include individuals from Australia, Canada, Columbia, Cuba, Brazil, the Dominican Republic, Germany, Mexico, and Thailand. Mr. Behr has been involved in cases related to the first Word Trade Center bombing (February 26th 1993), a series of Irish Republican Army Money Laundering, and RICO cases. Attorney Behr argued the Velázquez case before Florida's 4th District Court of Appeal in which the Florida Supreme Court subsequently upheld Mr. Behr's position on Florida's "stand your ground" statute.
Mr. Behr has a wealth of practical trial and motion practice experience. His experience dealing with prosecutorial agencies, both State and Federal and his appellate record make him an effective advocate and champion for his clients.
Legal employment history
Legislative Clerk New York State Assembly to the Hon. William Bianchi and the Hon. Irwin Landes. 1971-1973
Legal Editor E. B. Williams Publications New York, New York, 1978-1983
Teaching Assistant to Professor Seymour Kleinman, Columbia University School of Law, New York, New York, 1976-1981
Vice President and General Counsel: Food Oils Corporation, Carlstadt, N.J. (commodities and manufacturing) 1976-1988
Private Practice of Law: 1988-current
Bar Admissions: Florida Bar / New York Bar United States Federal District Court(s): Southern District of Florida, Middle District of Florida, Middle District of Pennsylvania U.S. Supreme Court / Oregon Bar
Professional Certifications
A/V Rated by Martindale Hubbell
Board Certified in Criminal Trial Law by the Florida Bar
Commodity Trading Advisor (CFTC) (expired)
PUBLICATIONS
Mr. Behr writes a criminal law blog: www.southfloridacriminaldefenselawyerblog.com
Mr. Behr authored and published a criminal law book "CAN THE POLICE LIE TO ME"
Mr. Behr has an App at the iTunes Store "SAY NO TO POLICE"
Standing with me is your CORE-DEFENSE TEAM.
A CORE-DEFENSE TEAM means you have a winning combination of my 30 years experience fighting for my clients, the depth of a powerful team of paralegals and seasoned investigators and CORE-DEFENSE TEAM focus.
This is unique in Florida criminal and Federal criminal defense law firms,
And it can be yours!
The defense team that surrounds you assures sustained focus on your case. Your case, your motions, your hearings, your trial…our focus is on winning and winning strong. It is a winning formula for aggressive criminal defense of federal and Florida criminal charges.
a personal note from Attorney Ralph Behr...
Dear Friend,
I've been fighting for my clients against the United States government since 1976. I've gone up against every type of criminal prosecutor in the country, from the slick to the mean, and I've won. I know that effective criminal defense lawyers are forged in the battlefield of the courtroom, not in crafted webpage advertisements or smooth video productions. I also know that most criminal law, both federal and Florida criminal courts, are often stacked against the innocent. I wrote the book about it in 2008… CAN THE POLICE LIE TO ME? If you haven't read it yet you can get it on Amazon.com or come to my office for a copy
Since the day I walked into my first criminal trial I have fought relentlessly for every one of my clients.
Let me fight for you!

Call me now! 1-800-761-3446
An arrest for a federal crime or Florida crime means you need a criminal defense lawyer with the experience and power of years in criminal courtrooms throughout America. Attorney Ralph Behr has been a leader in the private criminal defense bar for over 30 years.
If you, or a family member is arrested, your first concern is that you quickly get effective and competent legal assistance. Your freedom, your liberty is my only concern. The experience and knowledge of your criminal lawyer can make the difference between keeping your freedom or going to prison.
I've been aggressively fighting for my clients in over 10,000 cases: murder, drug cases, burglary, kidnapping charges, robbery, security fraud, wire fraud, drunk driving DUI, to white collar crimes and sex crimes.
I will handle all aspects of your case personally. You won't deal with an associate lawyer. I will be in court with you, and for you; from getting immediate and reasonable bond to trials of complex white collar criminal charges.
Admitted in: Florida | New York | Federal Court | U.S. Supreme Court | U.S. District Court West Penn. | U.S. District Court Southern District Florida U.S. District Court Middle District Florida | Oregon
Professional Vita:
Board Certified in Criminal Law by the Florida Bar

"Death Qualified" by Supreme Court For Murder/Death Penalty cases

Member Board of Directors Fl. Assoc Criminal Defense Lawyers

Member Board of Directors Broward Assoc. of Criminal Defense Lawyers

Chairman Legislative Liaison Committee B.A.C.D.L.

Chairman of the Pleading and Practice Committee

Broward Association of Criminal Defense Lawyers

Member of Federal Practice Committee

National Association of Criminal Defense Lawyers

Association of Federal Defense Attorneys

Criminal Law Section of the Florida Bar

Appellate Law Section of the Florida Bar
International Law Section of the Florida Bar
Tax Law Section of the Florida Bar
Securities Law Section Florida Bar

American Bar Association

Former Legislative Aide N.Y. State Assembly

Former Staff Member Penal Committee, New York State Assembly

Former Instructor in Legal Research: Hofstra University of Law, NY

Former Teaching Assistant Columbia University School of Law, NY, NY

Former Commissioner of Housing: City of Deerfield Beach, Florida

Former Legal Editor at E.B. Williams Publishing Co., NY, NY
South Florida and the death penalty – 32 years on the death row Florida has 406 inmates currently on death row, of which 28 have been there longer than Larry Mann. Larry Mann was sentenced to death for the ....
In South Florida and all of its jurisdictions such as Miami, West Palm Beach, Fort Lauderdale, Hollywood, Pompano Beach, Aventura, Boca Raton and ....
Defendants taking pleas in absentia What happens if a defendant lives outside of the State or even the country, and would like to enter or accept a plea offer? A defendant can, if he or ....