Top Rated Florida and New York Criminal Lawyer Protecting Your Freedom and Future
Attorney Behr is AV Rated by Martindale-Hubbell, Board Certified in Criminal Trial by the Florida Bar and a criminal trial specialist in New York and Florida Federal Criminal trials.
As a client you can rest assured that your case is personally handled by a nationally recognized Fort Lauderdale criminal defense lawyer Ralph Behr. Thirty years of experience means your defense team has the knowledge, experience and insight to provide a criminal defense that is second to none.
Ralph Behr is a highly skilled and experienced Federal and State Court criminal defense attorney. Attorney Behr has fearlessly fought for the accused in Florida state, New York Federal Courts, and Florida federal courts since 1988. He has gone up against many different types of criminal prosecutors in a career spanning over 5,000 cases. Some of the most notable matters that he has handled have involved Money Laundering, Securities Fraud, Medicare Fraud, Medicaid Fraud, Trafficking and drug crimes, domestic violence, and all major federal crimes, but he can represent people in the full range of criminal cases. Mr. Behr has been involved in several high-profile cases that have received media attention, and he is proud to have created a book and an app that inform citizens of their rights. He knows that the deck is often stacked against defendants in the criminal justice system, but he has the knowledge and experience that it takes to make sure that your side of the story is told.
Why Hire Ralph Behr as Attorney?
Because the experience and knowledge of your criminal defense lawyer can make the difference between your freedom and prison.
Highlights
30 Years of Criminal Trial Experience;
Over 5,000 Winning Clients;
Handles Major and High-Profile Federal Cases;
Paralegals Fluent in Spanish and Portuguese;
Offices in Boca Raton, Ft. Lauderdale and Miami
Awards & Recognitions
Chairman of the Criminal Law Committee of the South Palm Beach County Bar Association
America's Top 100 Criminal Lawyer in Florida 2019
AVVO 10 Rating;
Top Martindale Hubbell Ranking;
2020 Nominee to Best Lawyers in America;
Top 2% Rated "A/V" by Lawyers.com and Martindale Hubbell;
Board Certified in Criminal Trial Law by the Florida Bar;
Florida Super Lawyers;
Top Rated Since 1994 by Florida Consumer Guidebook;
Who's Who in American Law Since 1994;
Listed as 'Best Lawyer' in The International Dictionary of Biography' Since 1994;
Money Laundering and Medicaid Fraud in Federal Court;
Associations & Memberships
Tax Law and Securities Law Section Member of the Florida Bar;
Former Member Federal Practice Committee;
Law and Leading Attorneys;
Martindale Hubbell Law Directory;
Former Legal Research Instructor, Hofstra University School of Law;
Admitted in State and Federal Courts in Florida and New York and Pennsylvania
Columbia University School of Law, New York, New York. Teaching Assistant to Former Law School Professor Seymour Kleinman;
Former Aide to Penal Law Committee, New York State Legislature;
Former Legislative Aide, New York State Assembly;
Publications
Author of Index to Florida Criminal Jury Instructions 1997-2000;
"Death Certified" by the Florida Supreme Court for Capital Homicide Cases;
"Leading Florida Attorney" Rated by American Research Corporation since 1994;
Sponsor of Florida Sentencing Guidelines Seminar 1997-2000;
Consumer Guide to Law & Leading Attorneys;
Recognized Author of "CAN THE POLICE LIE TO ME?" Published by BookMasters, Inc.;
Created iPhone App: "SAY NO TO POLICE" for iTunes Store in 2012;
Drug Crimes
Florida has harsh laws criminalizing drug activity. Simply possessing a controlled substance like heroin, cocaine, or methamphetamine is a third-degree felony, which means that you can face up to five years in prison. Sale or delivery and trafficking in controlled substances are other drug crimes that may be charged, depending on the circumstances.
You can be charged with actual or constructive possession. Actual possession would exist, for example, if you had a baggie of cocaine in your jeans pocket. Constructive possession is often charged when more than one person has control over the place where the drugs are, and it exists when the prosecution can show that you had control and dominion over the controlled substance, you knew that the controlled substance was there, and you knew that the controlled substance was illegal.
There may be both procedural and substantive defenses to drug crimes. A conviction is not assured, and an experienced criminal defense attorney in Fort Lauderdale can review the facts with you to figure out a defense strategy. For example, it may be possible to challenge a police officer's reason either for stopping you or for conducting a search that resulted in finding controlled substances. In order to stop you, a police officer is supposed to have a reasonable suspicion, rather than a mere hunch, that you have committed or are about to commit a crime. In most cases, in order to search your car or house, the police must have probable cause, which is a higher standard. When either reasonable suspicion or probable cause is not present, it may be possible to get the evidence of drugs suppressed. This can essentially defeat the prosecution's case because it is hard to prove a drug charge without being able to produce tangible evidence of the drugs.
Domestic Violence
Under Florida law, domestic violence involves several different violent crimes that are perpetrated against a household or family member. You can perpetrate domestic violence if you commit a violent act against your spouse, your ex-spouse, the co-parent of your child, someone with whom you currently or previously cohabitated, or a relative who is related to you by marriage or blood. Violent crimes that can be domestic violence depending on the relationship of the perpetrator and the victim include assault, battery, aggravated assault, aggravated battery, stalking, sexual assault and sexual battery, aggravated stalking, and kidnapping.
The facts will determine which of these crimes will be charged, and a Fort Lauderdale criminal defense attorney can advise you on the specific charge that you may be facing. For example, if you punched your wife, you will likely be charged with domestic battery. This is any actual or intentional touching or striking of someone else without consent or intentionally causing someone else bodily harm, when the person whom you struck is a family or household member. Domestic battery is ordinarily a first-degree misdemeanor, and if you are convicted, you may spend up to a year in jail or on probation and face a $1,000 fine. However, when an aggravating factor is present, such as the use of a weapon, the prosecutor may pursue aggravated battery or aggravated assault charges, which are felony charges. We can handle felony domestic violence charges, which often come with very harsh penalties, including a real possibility of incarceration.
There are numerous potential consequences for a conviction of a felony domestic violence crime. If you face second-degree felony charges, you are looking at a possible maximum sentence of 15 years, as well as the possibility that you will need to complete a weeks-long program on battering and will lose certain important civil liberties like the right to carry a concealed weapon. Moreover, there may be an impact on your ability to see your children or other family members, and a victim may take out a restraining order or injunction. Depending on the circumstances, there may be defenses available, such as self-defense, defense of others, or Stand Your Ground. In many cases, it may be possible for a criminal defense lawyer in Fort Lauderdale to raise a reasonable doubt about what happened or show that the victim's account is not plausible.
Federal Crimes
Charges may be brought in federal court if you are believed to have violated a federal criminal law, perpetrated a crime over two state lines, or perpetrated a crime in international waters. Generally, federal crimes are punished more harshly than state crimes, and it is crucial to retain a criminal lawyer who has experience in the federal system. Mr. Behr has been involved in several high-profile federal criminal defense cases, including cases involving the first World Trade Center bombing, Irish Republican Army money laundering, and RICO. Each federal criminal case demands its own defense strategy based upon the facts and the crime being charged.
Sentencing for federal crimes can be extremely harsh. If the jury adjudicates guilt, or a defendant enters a plea of guilty, the federal judge will order a presentence investigation. You will be interviewed, as will others in your household, any co-defendants, and any victims. The presentence investigation report that is produced from these interviews will include the facts of your situation, as well as how your case figures into the federal sentencing guidelines, which are complicated rules about the available sentences that a federal judge may impose. Your criminal history and the level of the offense will determine the range. Fort Lauderdale criminal defense lawyer Ralph Behr can make sure that any mitigating circumstances are thoroughly presented.
Judges cannot go below a certain amount of incarceration time in cases involving mandatory minimum sentences. In 2016, drug trafficking crimes accounted for close to two-thirds of the crimes carrying a mandatory minimum penalty. The mandatory minimum sentence triggered is 20 years when the crime involves manufacturing, distributing, or possessing with intent to distribute certain controlled substances, such as a kilogram of heroin, and death or a serious bodily injury results. Other crimes commonly involving a mandatory minimum sentence in 2016 were child pornography, fraud, and firearms offenses.
Contact a Knowledgeable Criminal Defense Attorney in Fort Lauderdale
It can be alarming to be charged with a felony in Florida. Both state and federal crimes involve potentially harsh punishments and a social stigma. However, representation by an experienced attorney can make a difference to the outcome of your case. At the Law Offices of Ralph Behr, we provide knowledgeable and aggressive legal representation in many serious criminal matters. We have offices in Miami and West Palm Beach, and we represent defendants throughout Broward, Miami-Dade, and Palm Beach Counties. Call us at 954-761-3444 or contact us through our online form.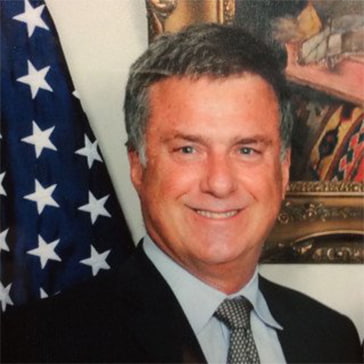 A Ruthless Fighter and a Best Friend by Your Side
Attorney Behr handles every aspect of your case: from intake through depositions, motions, hearings and trial.
Read More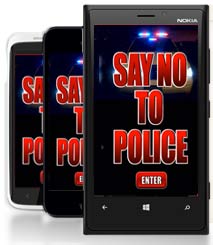 The Book Written by
Mr. Ralph Behr is
Now an iOS App
Whatcha gonna do when they come for you? Know your rights! Protect yourself! You can say "Say No to Police"if you know how.