Practice Areas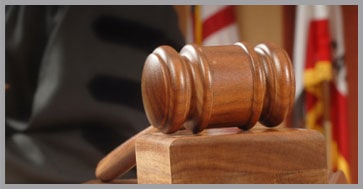 Attorney Behr's practice is limited to criminal defense of major felonies in U.S. Federal Court and Florida State Court in West Palm Beach, Fort Lauderdale and Miami.
Criminal defense in Federal District Court for the Southern District of Florida in West Palm Beach, Fort Lauderdale, and Miami, and criminal defense of felony charges in Florida State Courts in the 17th, 11th, 5th and 16th Circuit Courts of the State of Florida, as well as appellate representation of all major felonies and misdemeanors in the 4th District Court of Appeals.
Criminal Matters Handled by Law Offices of Ralph S. Behr include:
Bail & Bond - Reduction Hearings, Surrender Hearings, Modification of Bond and Pre-Trial Release Conditional Release
Detention Violations
Driving While Intoxicated (DWI / DUI), DUBAL Unlawful Blood Alcohol Levels
Extradition Matters in State and Federal Courts Southern District of Florida, Middle District of Florida
False Imprisonment
Forcible Rape
Immigration Status Hearings
Juvenile Burglary and Drug Possession
Manslaughter
Murder - Felony, 1st and 2nd Degree, Attempted Murder
Possession of Fraudulent Driver's License
Prostitution
Racketeering
Rape
Restitution Matters in South Florida State and Florida Federal Courts
RICO
Sale and Distribution of Controlled Substances MDMA
Security Law Violations
Sex Crimes - Child Pornography, Sexual assault, Sex Abuse, Sexual Abuse of Children
Sexual Battery, Lewd Assault and Battery
Tax Law Violations Weapons Violations
ATTORNEY BEHR currently appears before Circuit Court and US District Court Judges in West Palm Beach, Fort Lauderdale, Miami, Orlando, Tampa and State Court Circuit Courts and County Courts of Florida in Fort Lauderdale, West Palm Beach, Palm Beach County, Miami-Dade County, Henredon County, Hillsboro County and Circuit Courts, Florida.
Articles of Attorney Ralph S. Behr published in the Florida Defender Magazine are copyright materials of Ralph Behr in the public domain as a public service and are available upon request. For further information contact LAW OFFICES OF RALPH S. BEHR, P.A. 12 SE 7TH STREET, SUITE 609, FORT LAUDERDALE, FL 33301, TEL 954-761-3444.
Board Certification by the Florida Bar information may be obtained by contacting the Florida Bar Association.
PRO HAC VICE, LOCAL REPRESENTATION AND CONSULTATIONS AVAILABLE TO OUT-OF-STATE COUNSEL